How to Buy IBAT token?
Through our presale.battleinfinity.io interface, you can buy Battle Infinity tokens (IBAT) with BNB.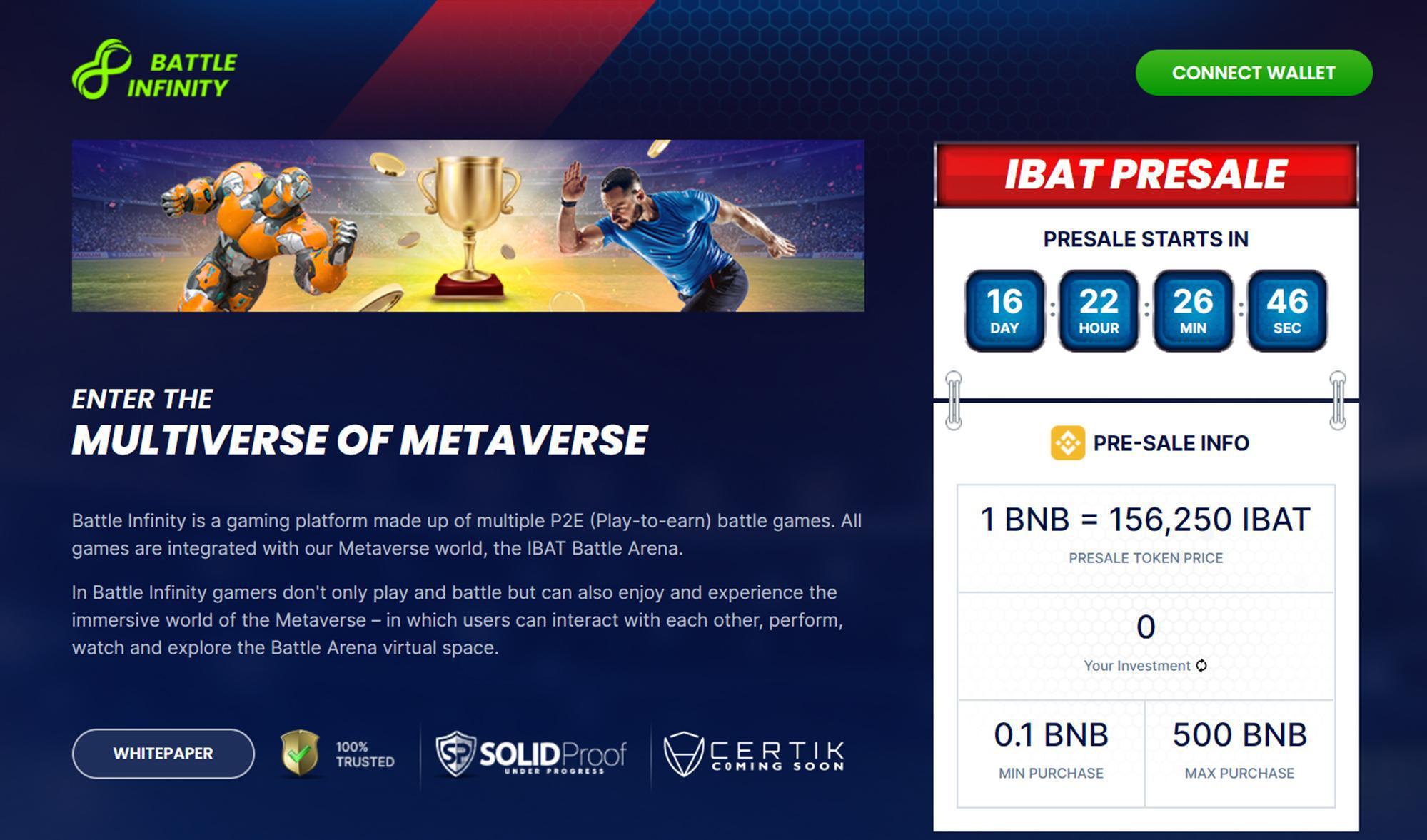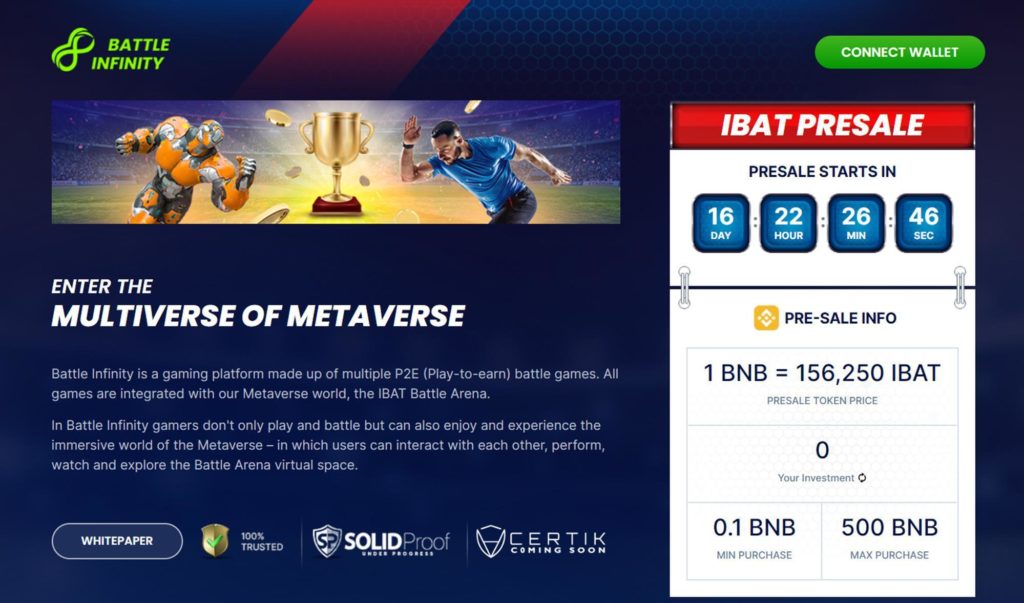 Select your preferred wallet provider, On the PC, we prefer Metamask, and on the mobile, we propose Trust Wallet via Wallet Connect. IBAT may be purchased through BNB after it is connected. If you don't know how to set up a Trust Wallet or Metamask click the links below.
Step 1- Enter the desired BNB or IBAT amount that you want to buy in the buy IBAT section.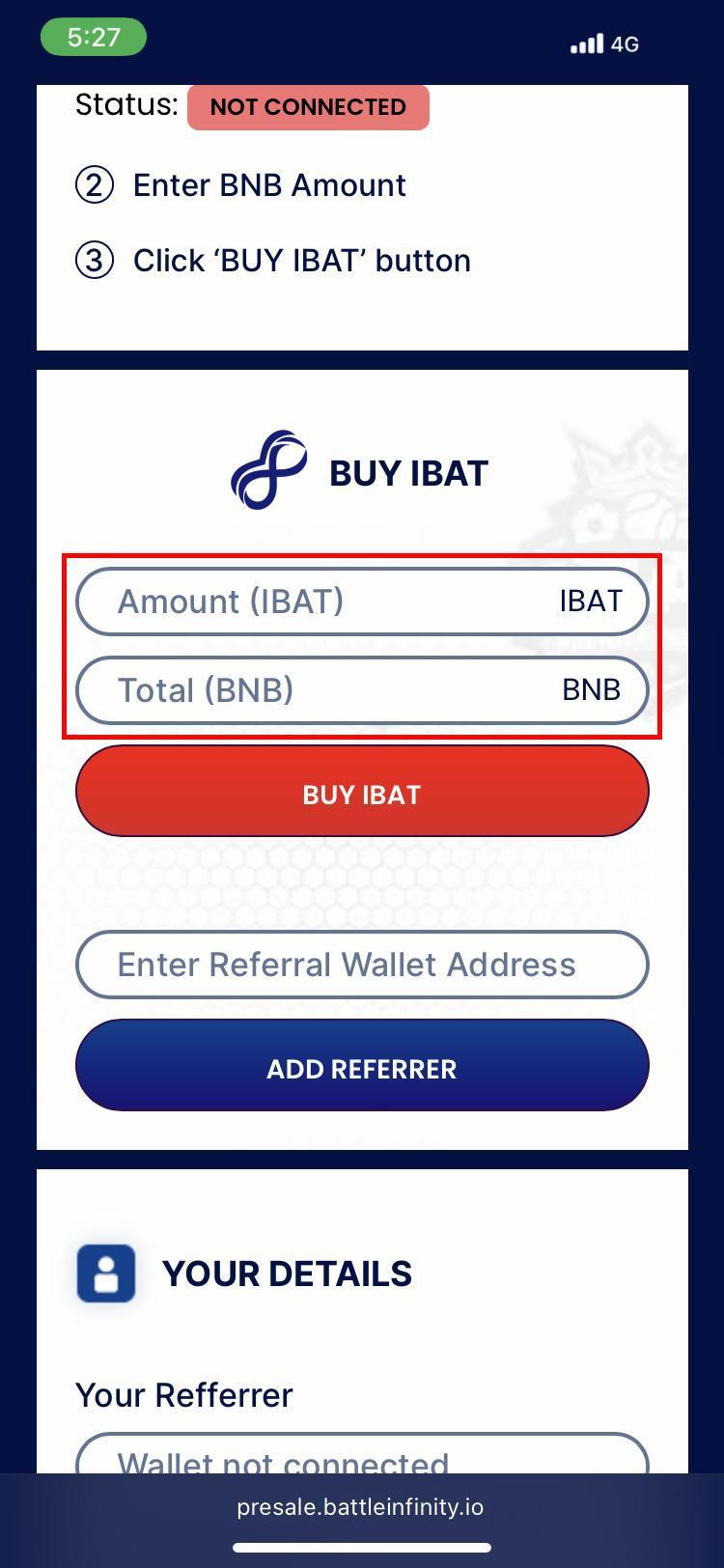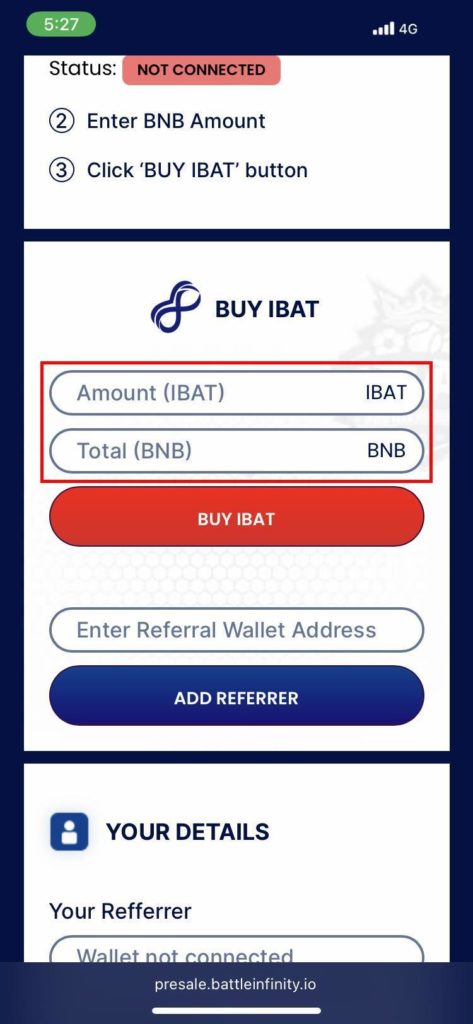 Step 2- After Entering the amount you can click the "BUY IBAT" button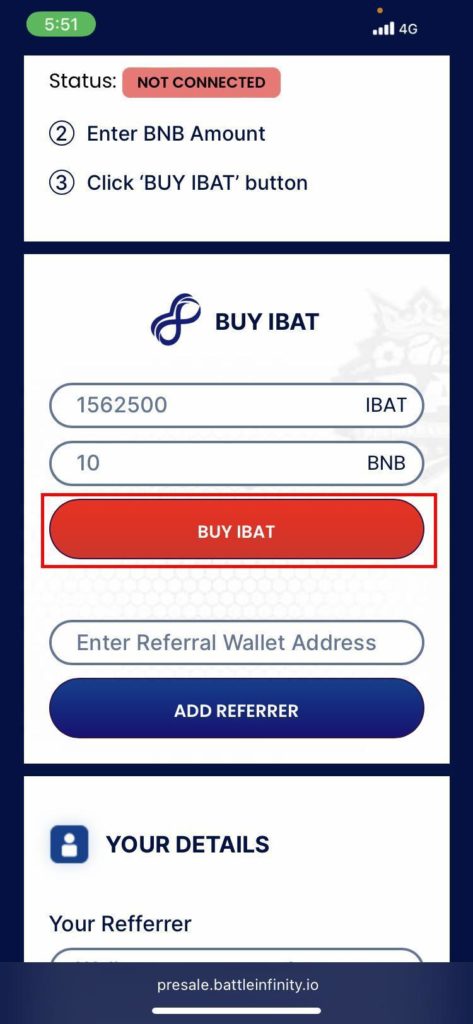 Step 3- Confirm on metamask/ trustwallet to process the transaction and you are all done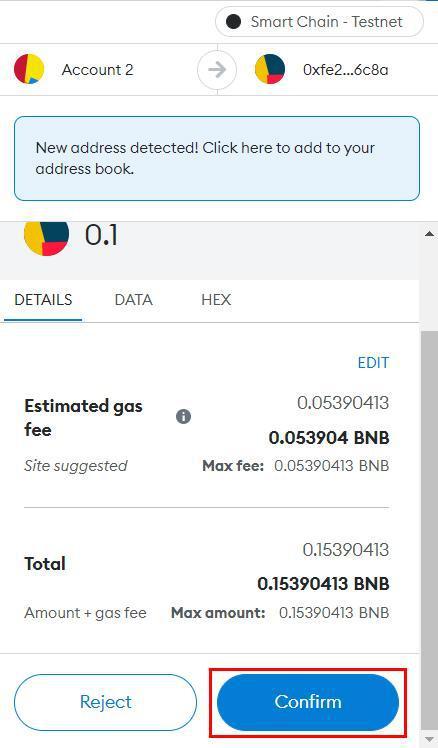 The buying process speed depends on the Blockchain network speed. If you have successfully bought IBAT tokens you can refresh "YOUR INVESTMENT" in the presale info section to get your IBAT tokens balance.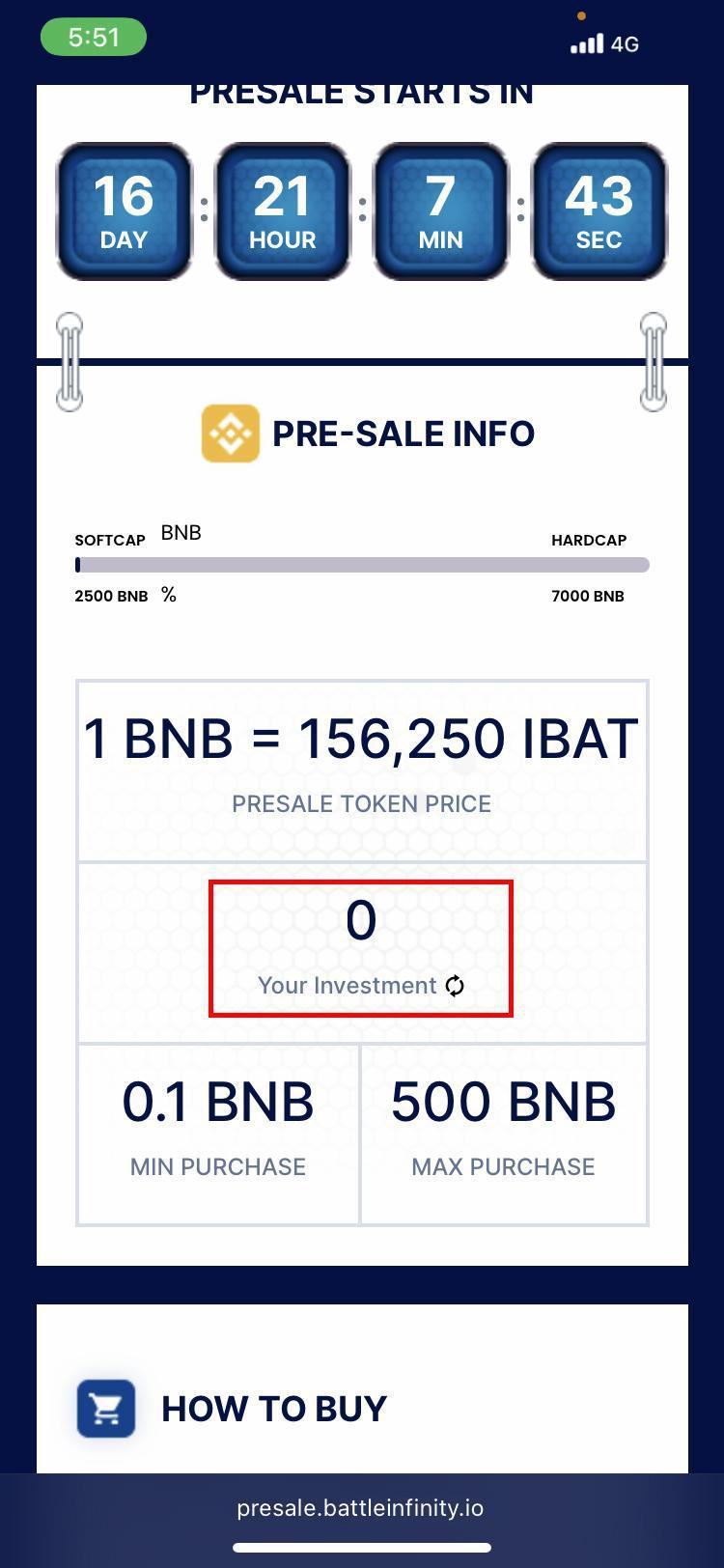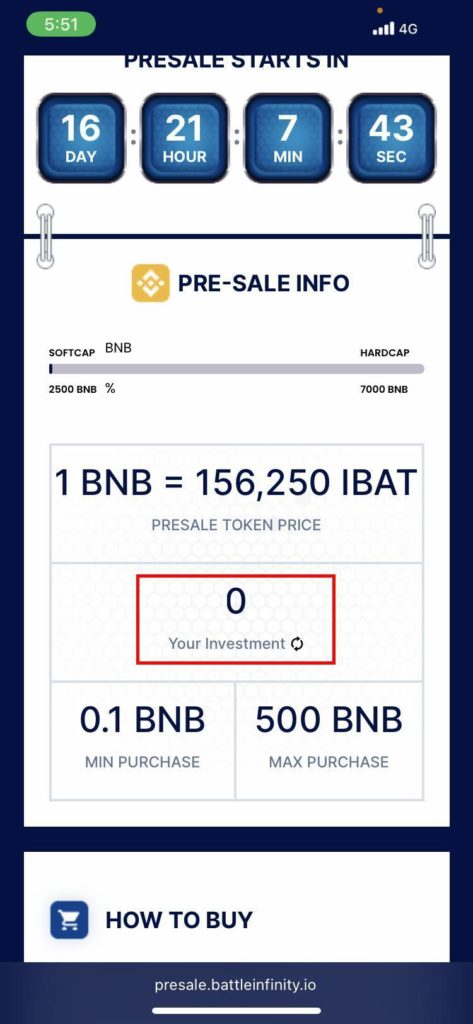 How to refer and earn
Apart from this you can also refer and earn through our referral program for that you have to send your wallet address or go to your details section and simply copy refer link and share it with the person you want to refer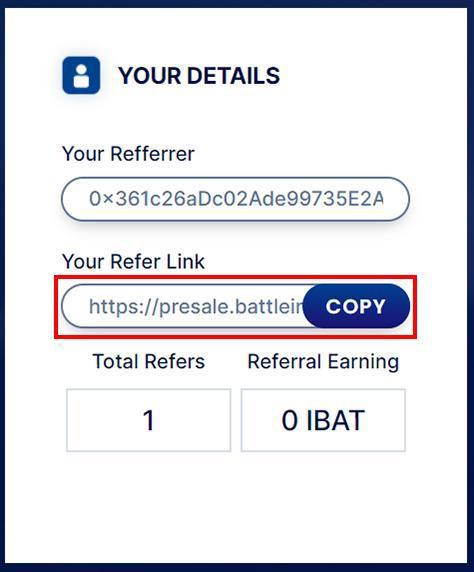 How to add refer address
Step 1- Go to the buy IBAT section, there your you will find the "Enter Referral Wallet Address" input box, where you can paste the wallet address of your referrer, or u can simply open the referral link in your browser which will automatically paste the refer wallet address in the input box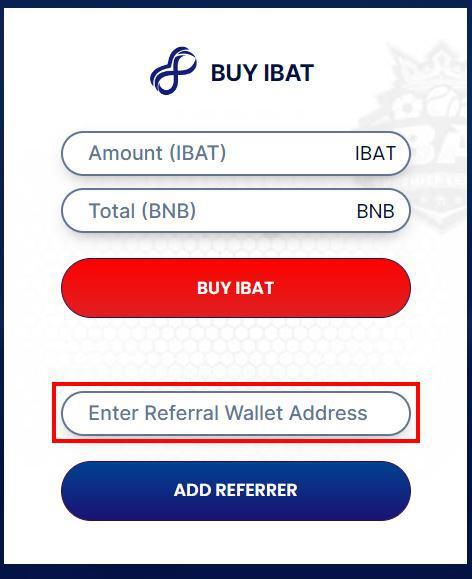 Step 2 – Then just simply press the "Add Referrer" button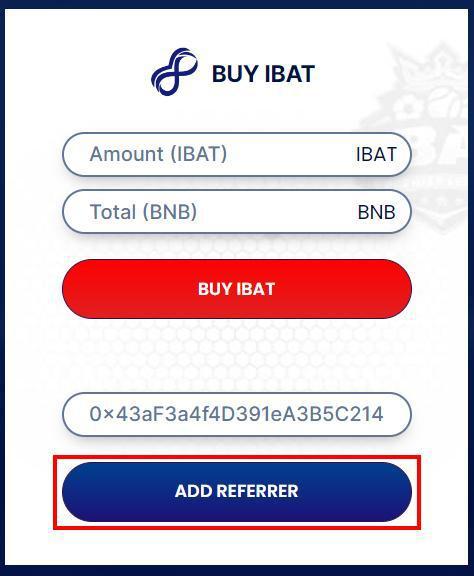 Step 3- Confirm in the Metamask/Trustwallet to add your referrer.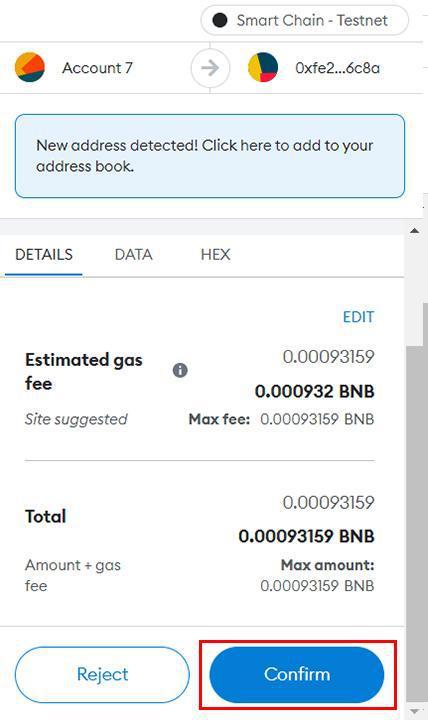 The Conclusion
The Battle Infinity presale dashboard presale.battleinfinity.io has been described in this article as a means of purchasing IBAT tokens, which will eventually let you to purchase IBAT tokens.