How to use Battle Swap
How to Swap $IBAT on Battle Swap
Battle Swap is a dApp, more specifically, a dex – a decentralized exchange.
---
On dapp section, click on Battle Swap.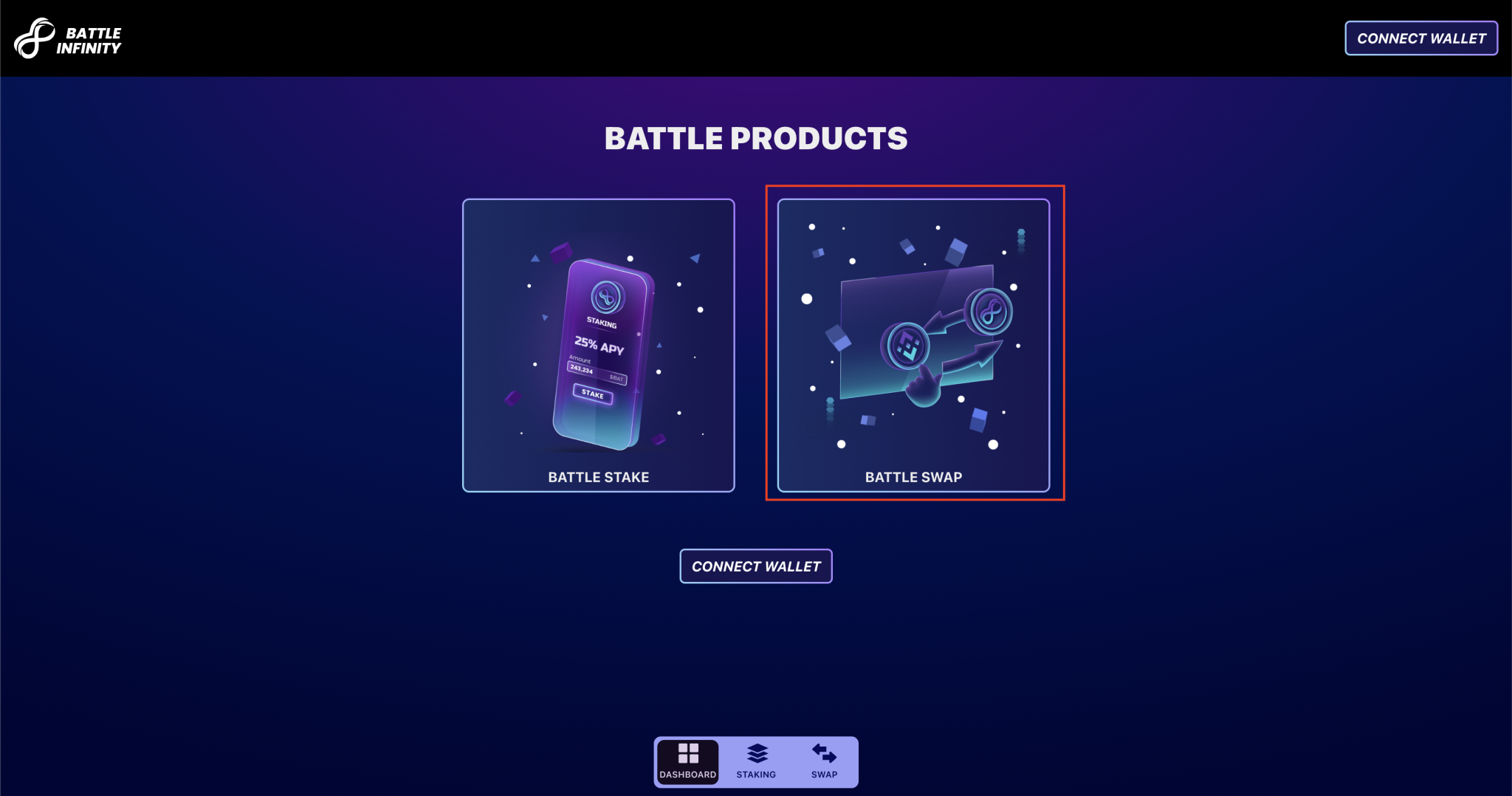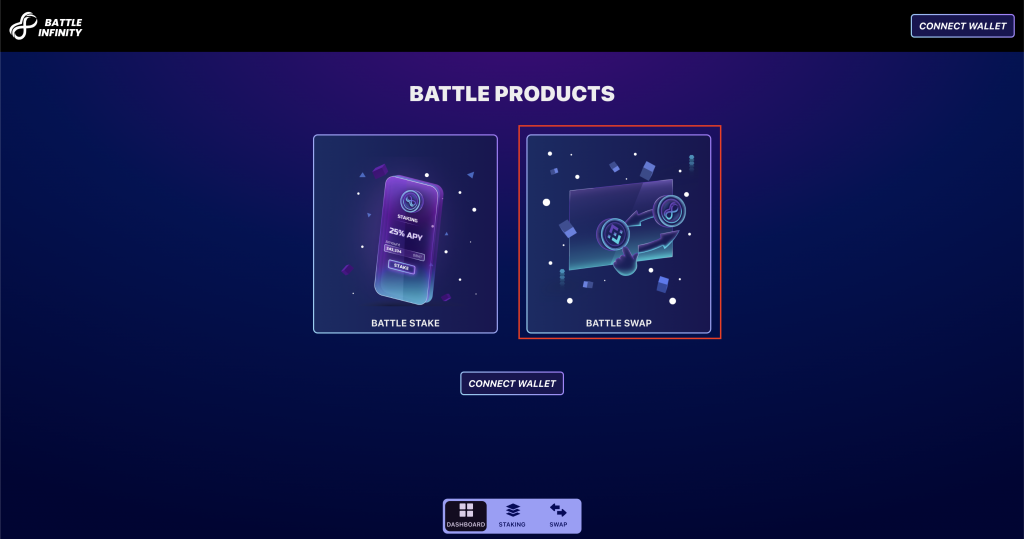 After redirection, In the top right corner you'll see the Connect Wallet button. Click it.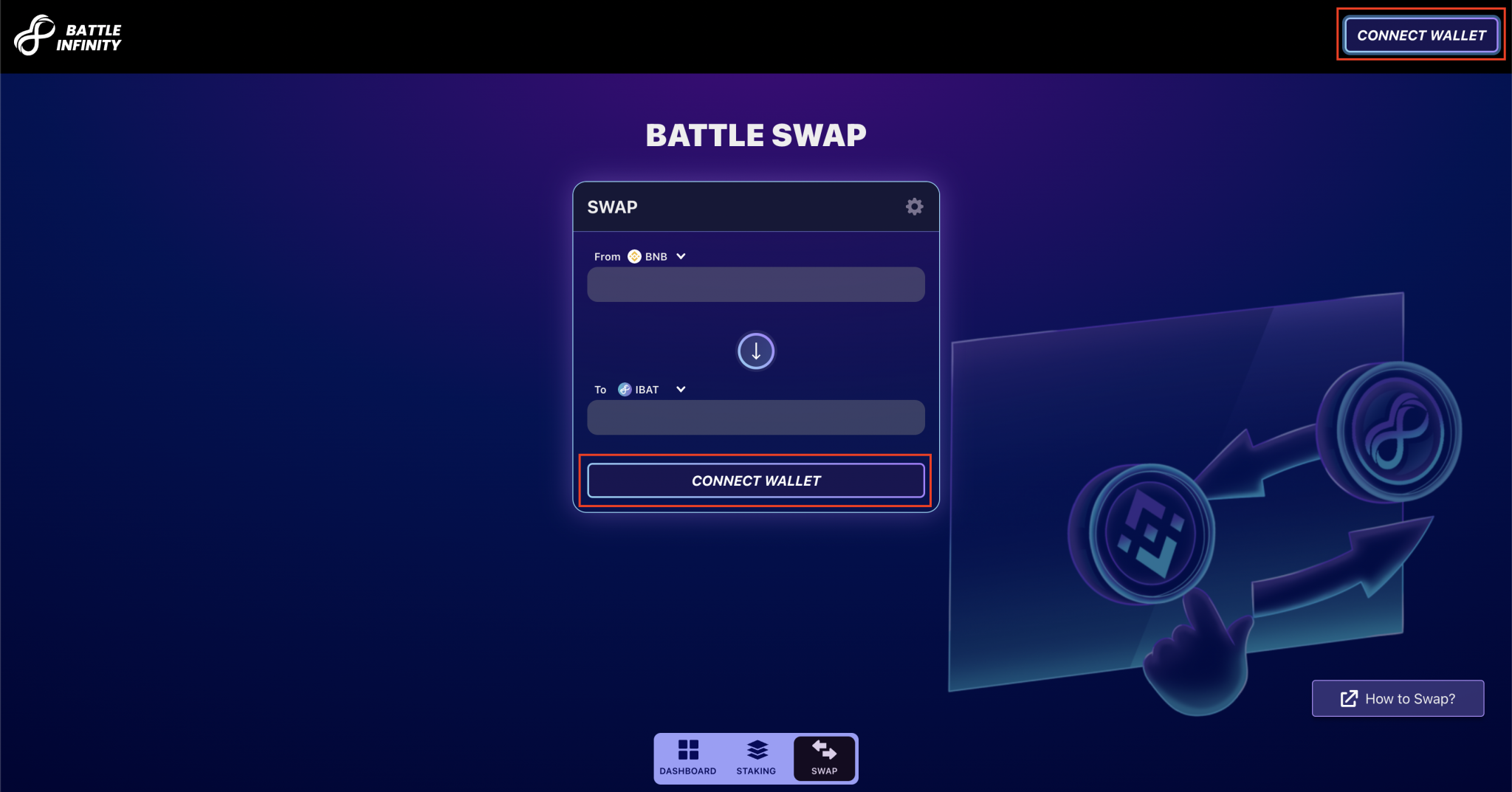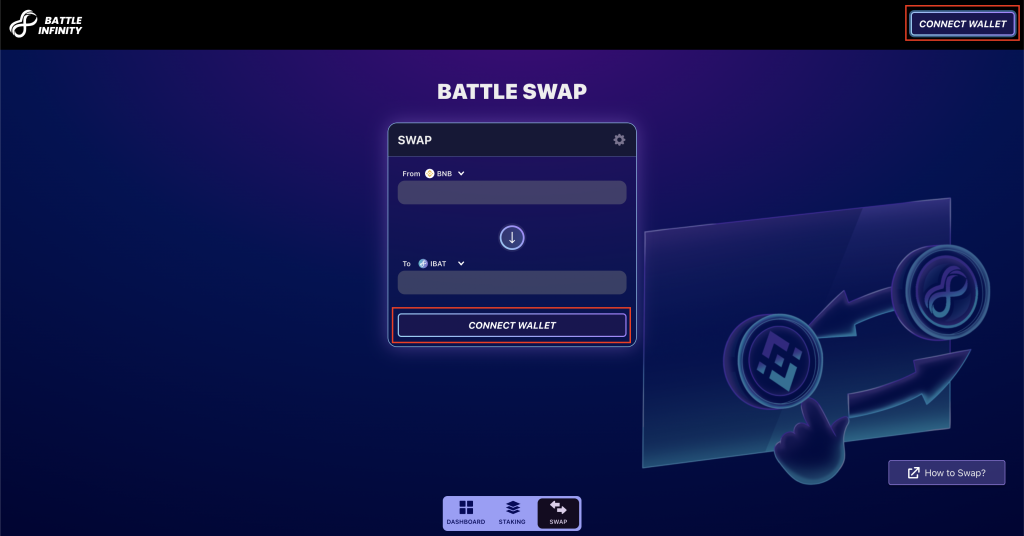 ---
2. A window will appear asking you to choose the desired wallet to connect.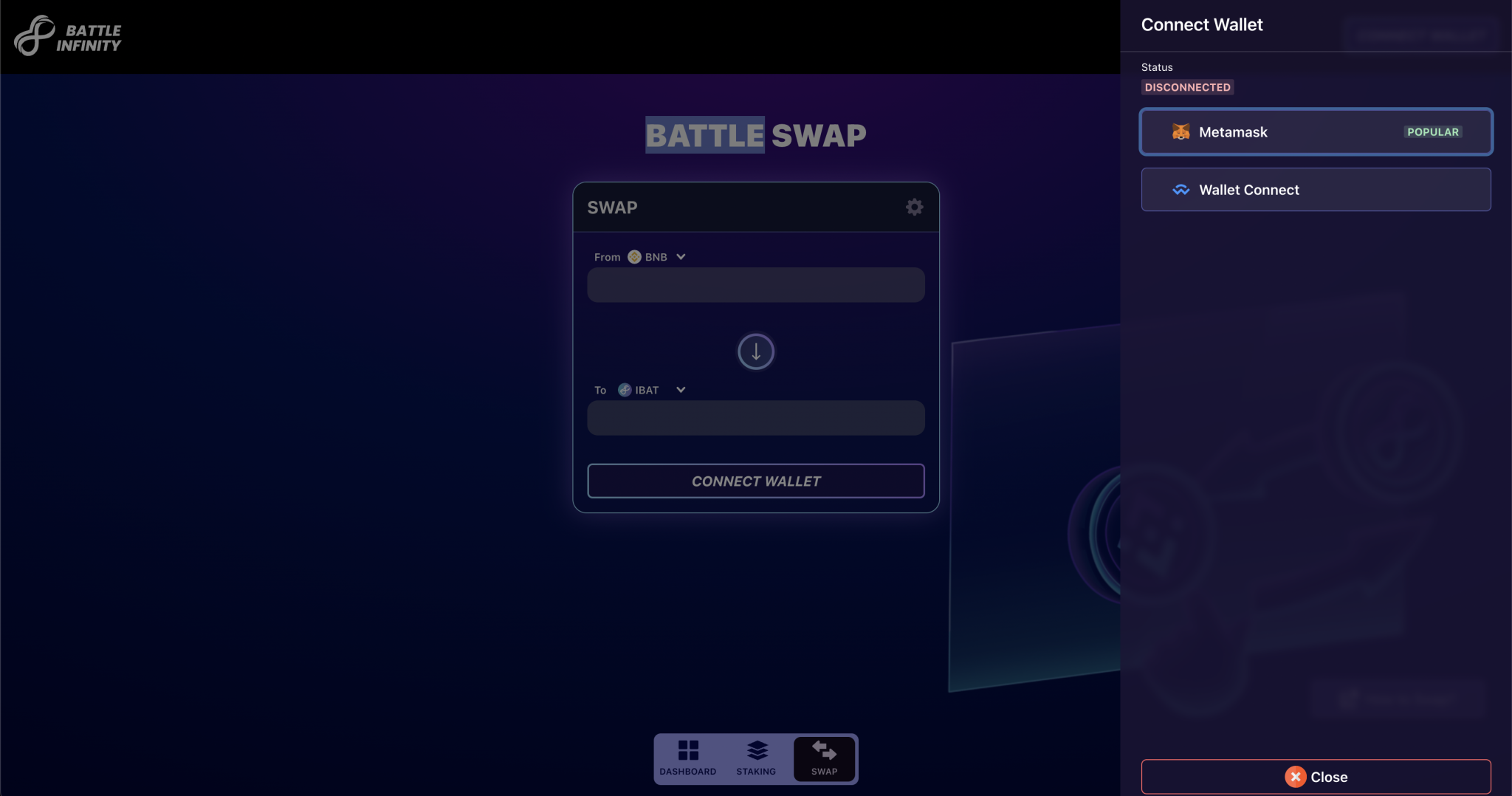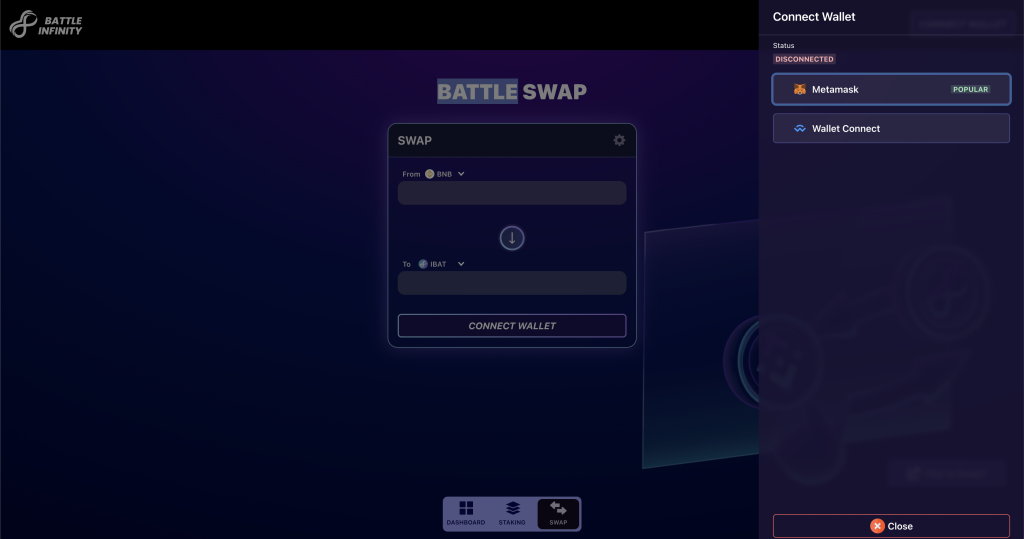 ---
3. After that, a pop-up box asking you to select an account to connect will appear.
Follow the steps when you can see your wallet address in the upper right corner. To begin exchanging coins, make sure you have sufficient BNB funds for gas fees in your Wallet.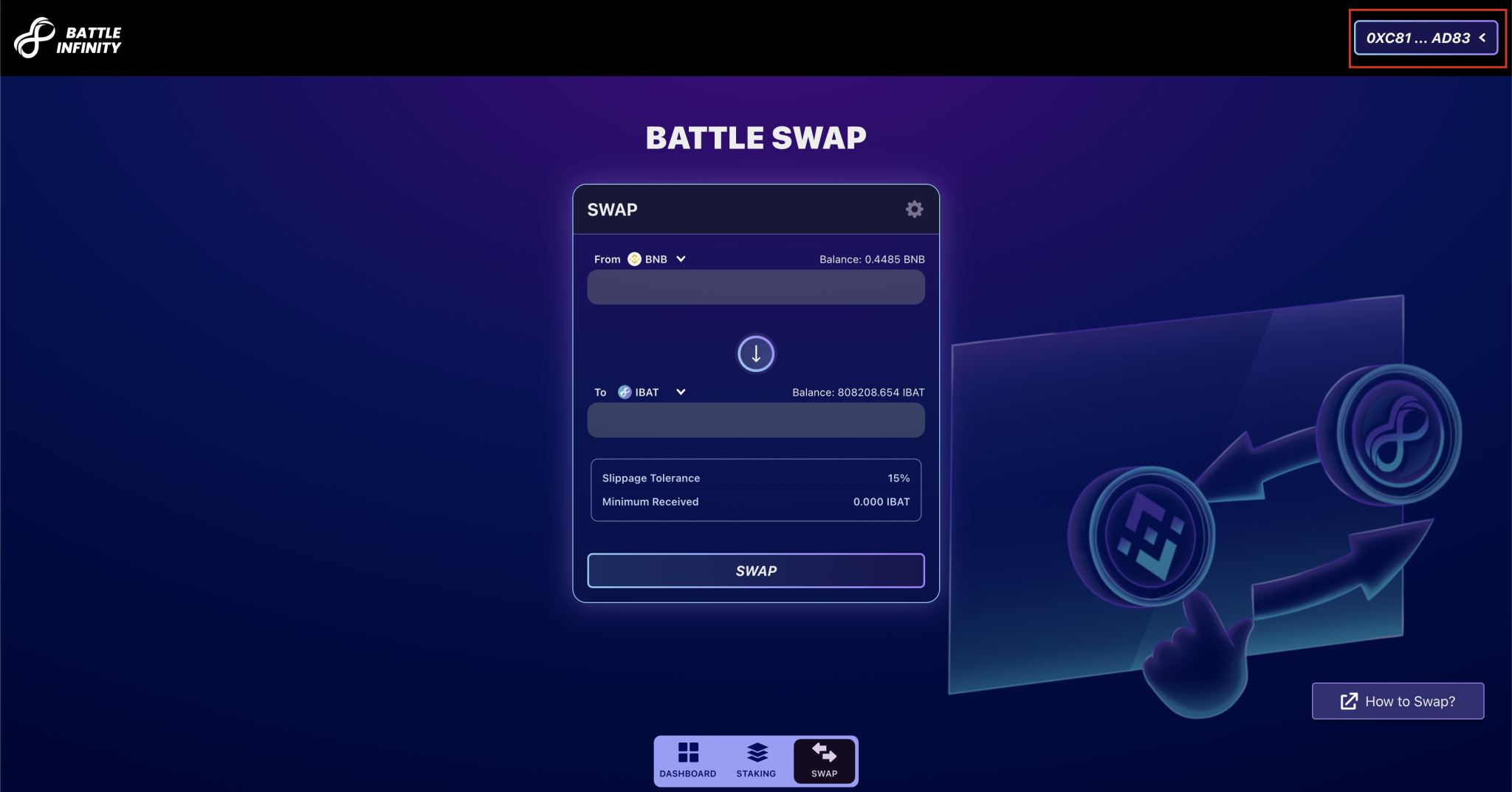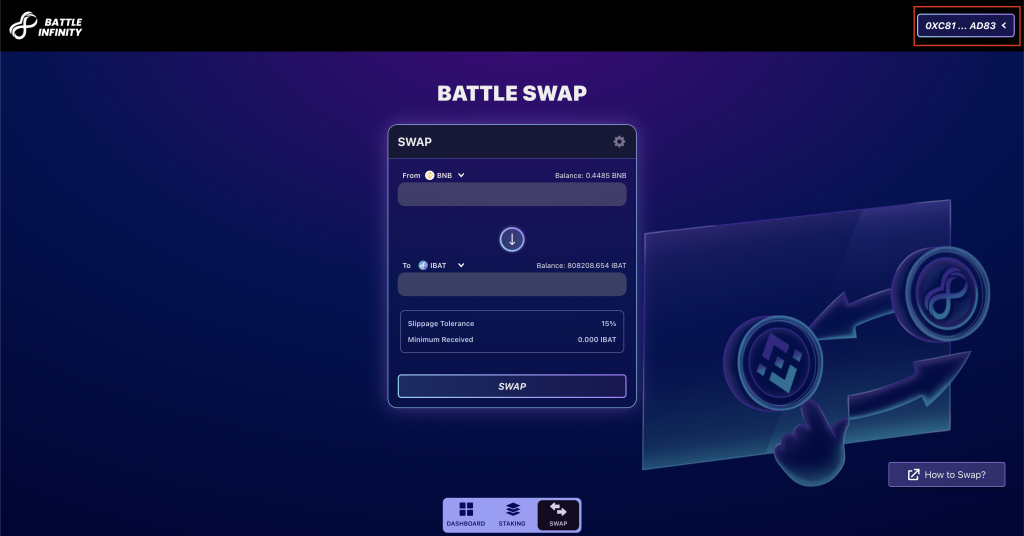 4. You may select the token you wish to purchase from a drop-down menu in the from and to drop-down crypto token option.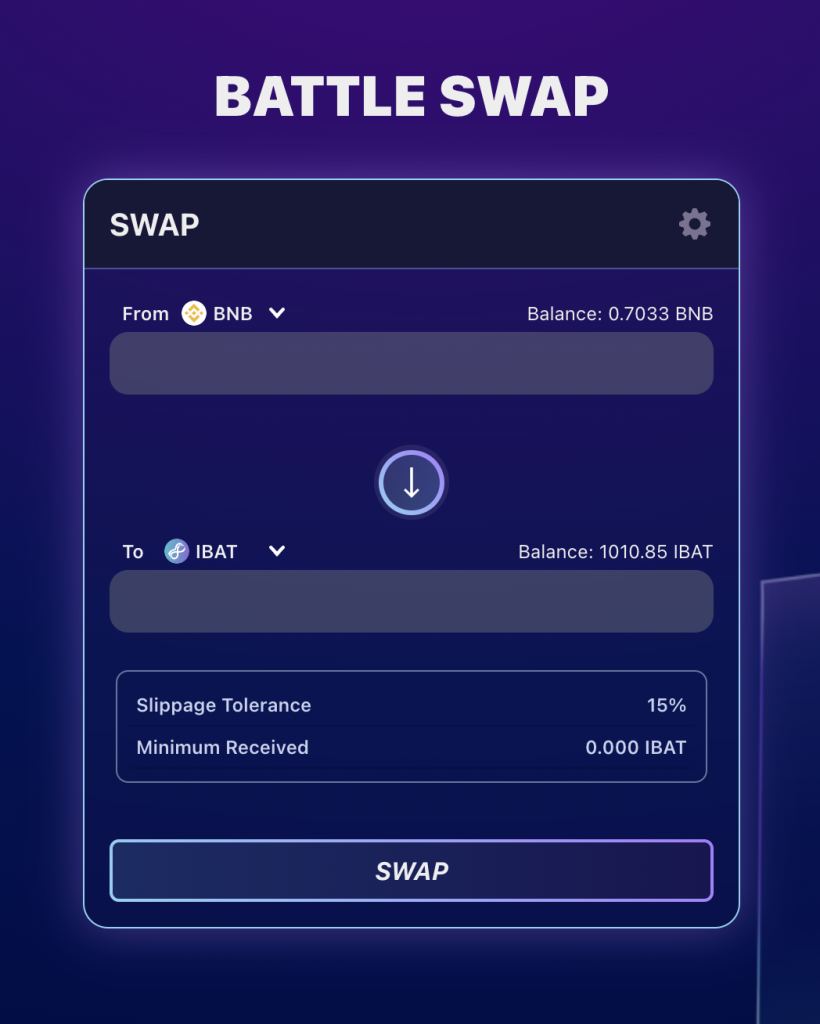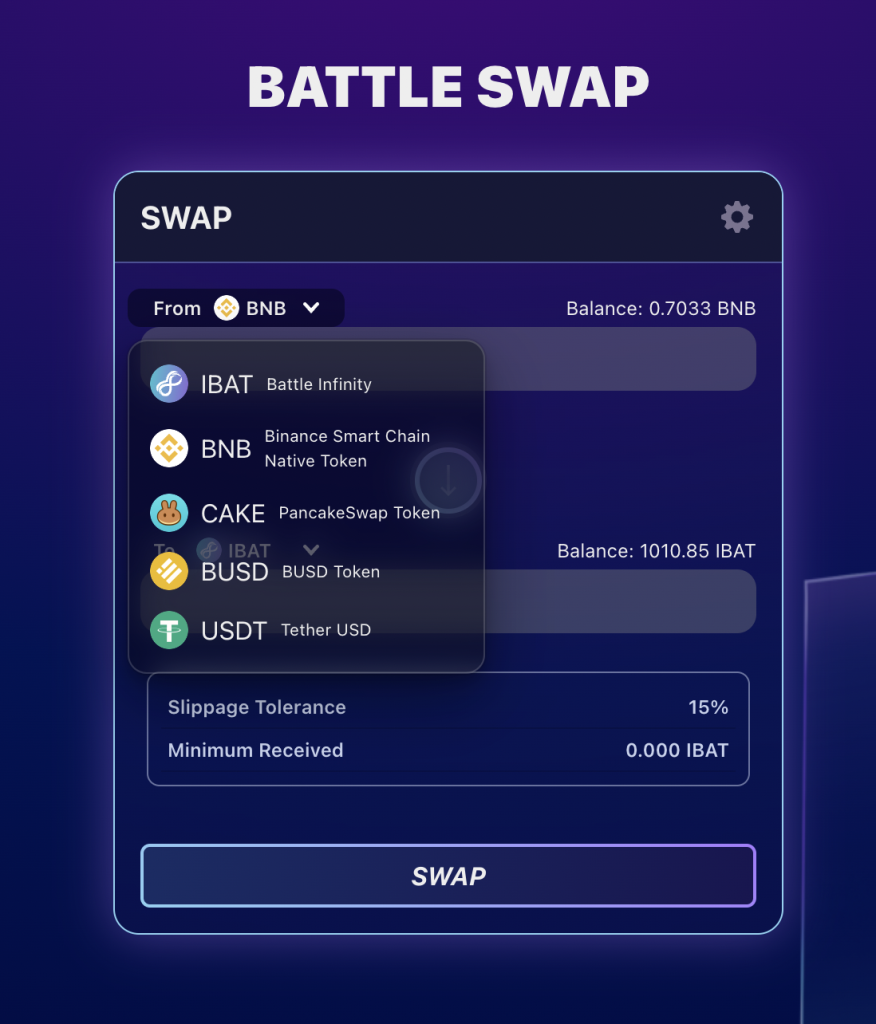 ---
5. When you identified your token, you are now prepared to swap your coins.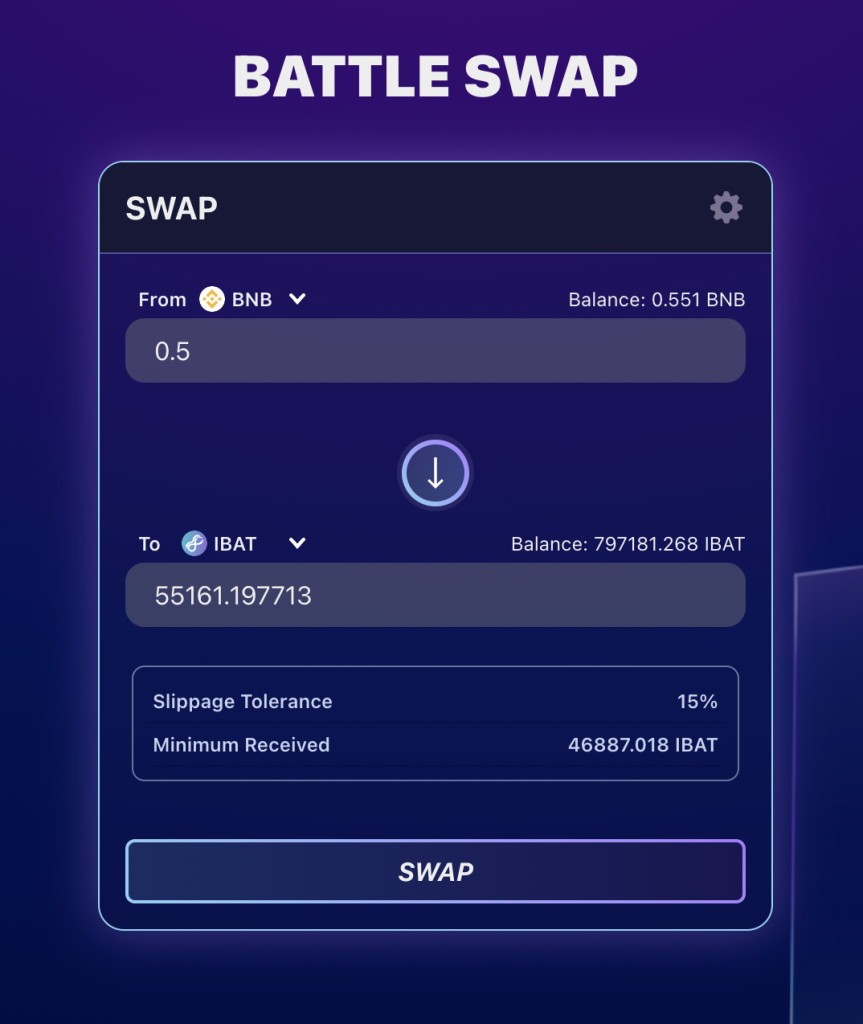 You may modify your swap transaction by clicking the Settings icon in the top right corner of your swap block:
There will be initially 5 tokens listed on our battle swap i.e. IBAT, BNB, BUSD, USDT & CAKE.
Here the Slippage tolerance will set to 15%. by default.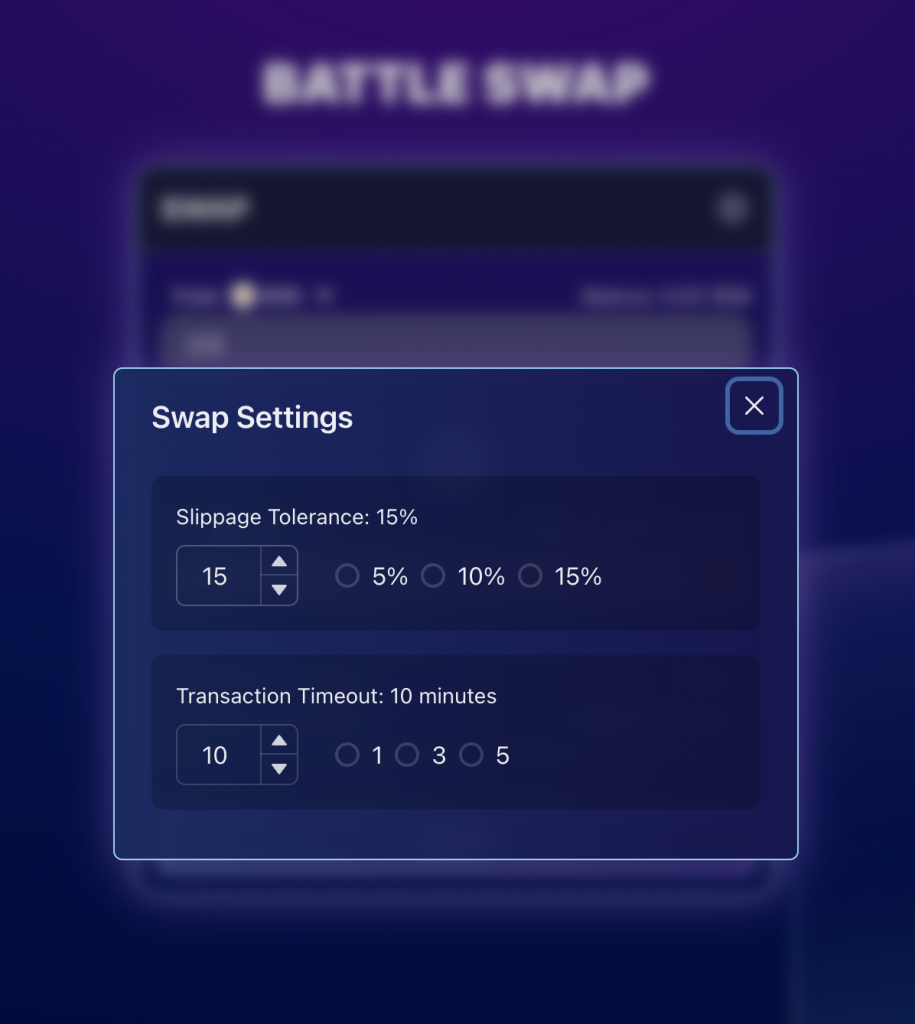 ---
6. Once you click on Confirm Swap button and confirm your transaction, the window below will appear in wallet.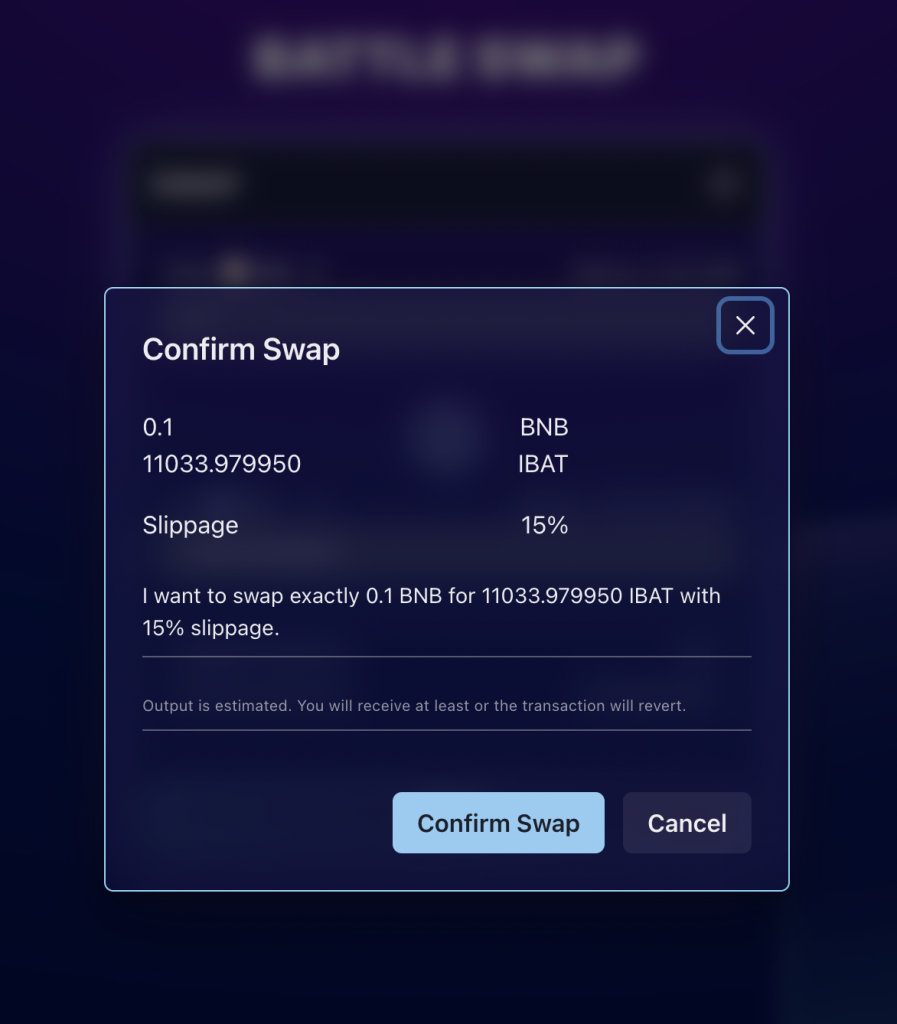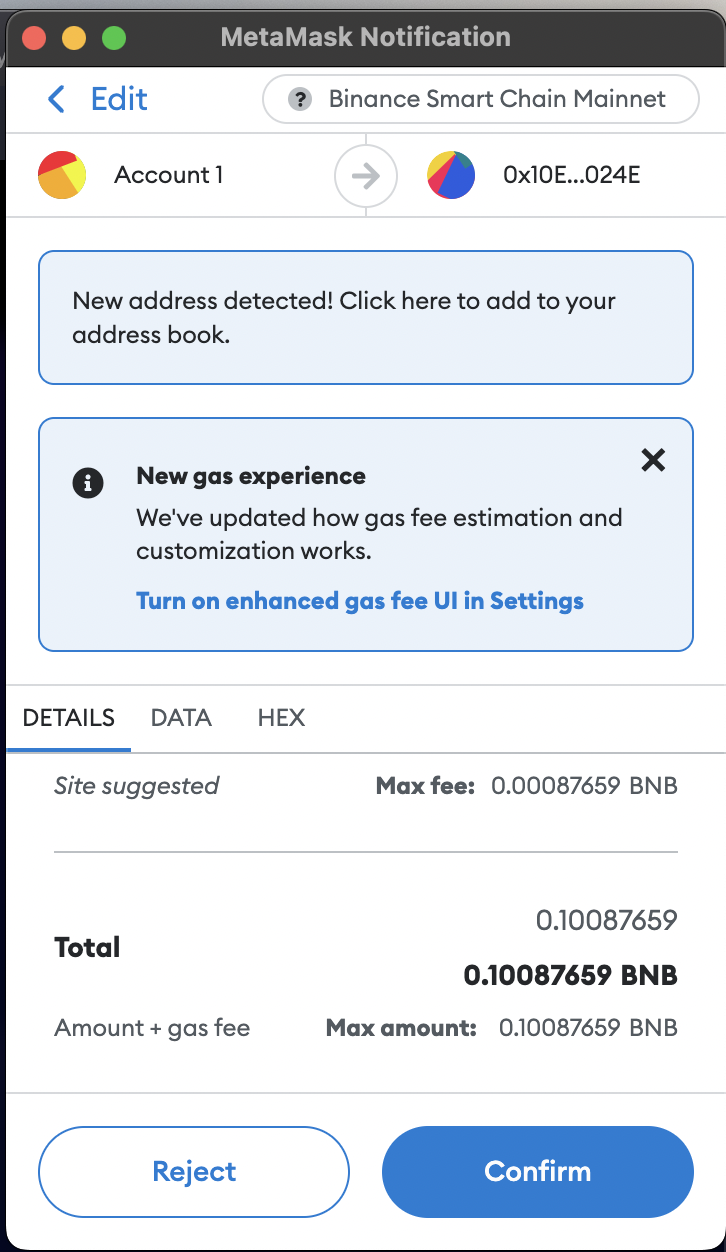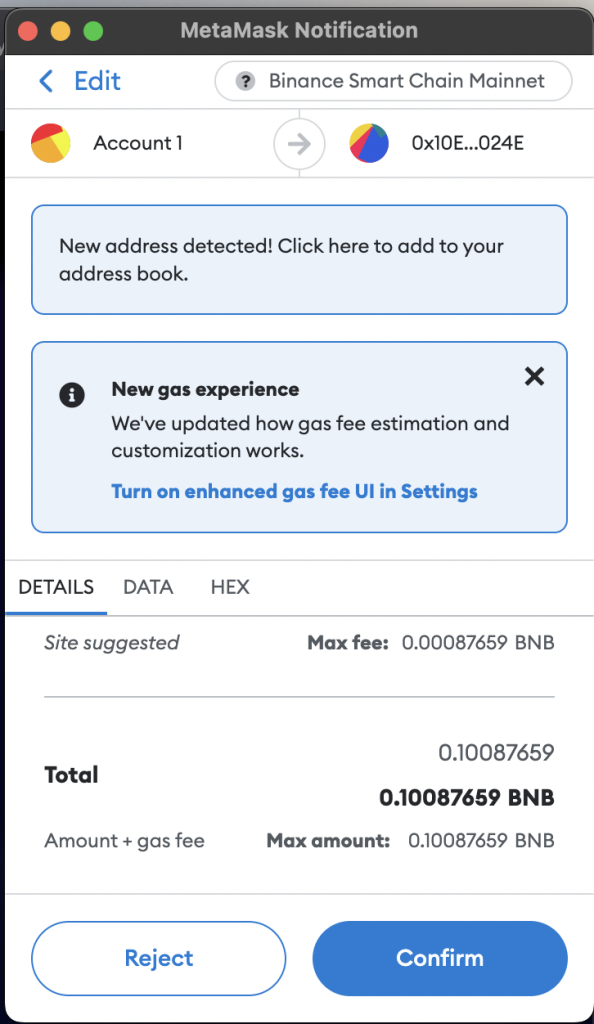 ---
7. Verify and validate your swap transaction once again. You have now successfully exchanged coins.